Renata Ltd. and Nutrex partner up to strengthen their position in Bangladesh
October 12, 2021
Renata becomes the exclusive distributor and will represent Nutrex feed additives on the Bangladesh market.
Read more
Nutrex's new partner in Nepal
January 26, 2021
Nepal's poultry industry is emerging as a strong industry. Its contribution to overall GDP is 4 percent and is further encouraging and increasing. Nutrex is pleased to set foot in Nepal by joining hands with…
Read more
Our precautionary measures due to the coronavirus!
March 17, 2020
Due to the rapid spread of the coronavirus, Nutrex has taken a number of precautionary measures to limit the risk to our employees, customers and suppliers as much as possible while ensuring a normal customer service to the best of our abilities. We are following the advice and guidelines set out by the Belgium government.
Read more
Nutrex invests in a new headquarter
January 20, 2020
To expand and upgrade our R&D and production capabilities and to enable us to keep fulfilling the market requirements for our research-backed, top quality, value added feed additives, Nutrex is investing in a new tailor-made production facility in Olen. The eye catcher of the project is the 25 m high production tower.
Read more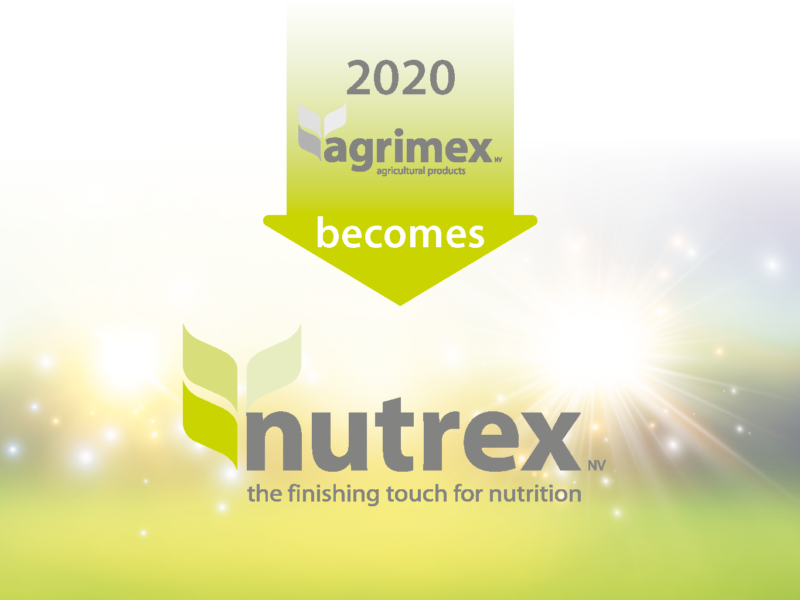 Agrimex becomes Nutrex
December 27, 2019
In these times of social media and allround global communication, we believe the time has come to also give our business communication a boost by aligning the different company names and house styles.
For that reason, we have decided…
Read more