Merger Agrimex | Nutrex
For 31 years, Agrimex nv has been a trusted name in Europe as a supplier of high-quality additives, premixes and raw materials to the animal feed industry, with products from our own developments and production, as with the product ranges for which we have an exclusive distribution agreement.
Besides our activities with Agrimex, we have also been present in the Polish market with Nutrimix Polska for 22 years, and we have developed our export activities with Nutrex since 1997.
All these efforts have led to an extensive network of distribution partners in more than 40 countries outside of the EU.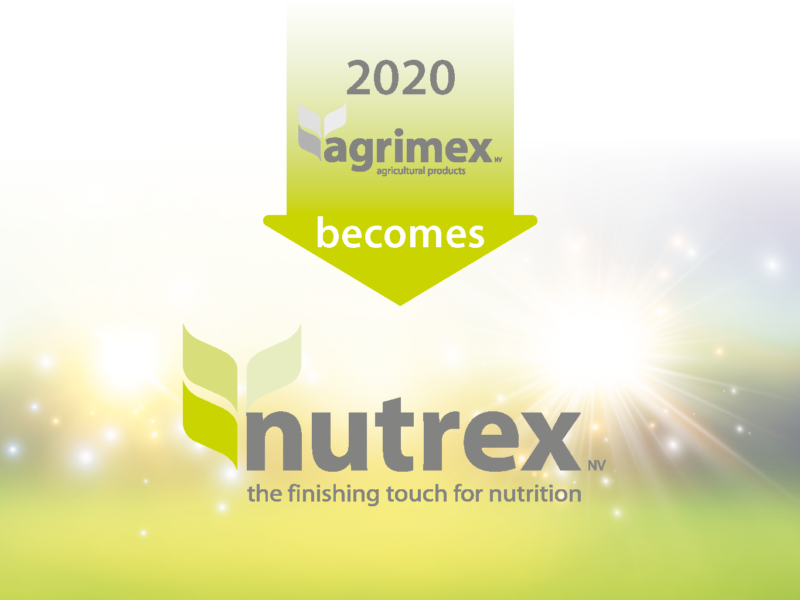 In times of social media and all-round global communication, we believe the time has come to give our business communication a boost by aligning the different company names and house styles.
For that reason, we have decided to continue all our activities in the animal feed sector under the name Nutrex from 2020 onwards. Agrimex nv and Nutrex nv will merge on December 27th, 2019, and will continue together under the name Nutrex.