BroClear® | Produkty fitogeniczne
Silnie łagodzi objawy związane z problemami zdrowotnymi układu oddechowego
BroClear®
BroClear to fitogenny suplement do wody pitnej, który wspiera zdrowie układu oddechowego u drobiu, trzody chlewnej i bydła mlecznego poprzez połączenie synergistycznych działań różnych starannie wyselekcjonowanych związków bioaktywnych znajdujących się w olejkach eterycznych.
Prosty sposób na oddychanie w naturalny sposób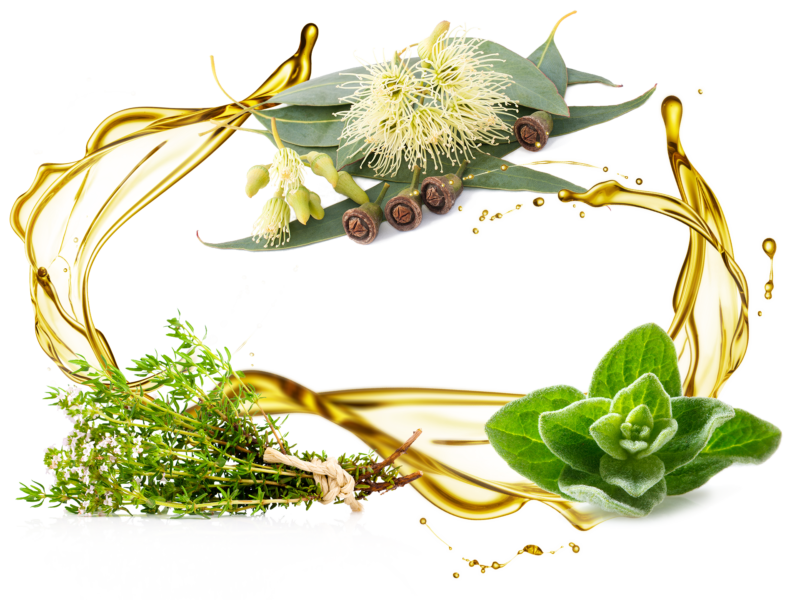 Zwierzęta produkcyjne są predysponowane do intensywnego kontaktu z powietrzem, cząsteczkami pyłu, amoniakiem i mikroorganizmami podczas oddychania, które podrażniają i infekują ich drogi oddechowe. Produkty ziołowe oparte między innymi na tymianku i eukaliptusie od stuleci sprawdzają się w zapobieganiu i łagodzeniu objawów dyskomfortu oddechowego. Łącząc to, co oferuje natura, minimalizuje się nieprawidłowe funkcjonowanie dróg oddechowych, umożliwiając zwierzęciu odzyskanie tlenu, apetytu i sprawności.
Podstawowy sposób działania polega na modulowaniu układu odpornościowego, zmniejszaniu nadmiernej odpowiedzi zapalnej i stymulowaniu apetytu, a tym samym zwiększaniu odporności na patogeny i skuteczności szczepień. Dzięki połączonym właściwościom różnych związków pomaga to w zmniejszeniu objawów związanych z problemami z oddychaniem, takich jak nadmierne wytwarzanie śluzu, uszkodzenia, obrzęk zatok, kaszel, świszczący oddech, letarg, niedobór tlenu….
BroClear jest suplementem do wody pitnej, który umożliwia szybki i elastyczny sposób podawania związków bioaktywnych, umożliwiając szybką interwencję rolnika. Ponadto w przypadku stresu lub choroby zużycie wody pozostaje wysokie przez dłuższy czas niż spożycie paszy. Zaletą jest to, że związki bioaktywne są dostarczane zwierzęciu, gdy są najbardziej potrzebne.
Kluczowe zalety wyróżniające BroClear:
Zmniejsza stan zapalny
Moduluje układ odpornościowy
Pobudza apetyt
Wzmacnia odporność na patogeny i toksyny
Element strategiczny w produkcji ABF
Kluczowe cechy wyróżniające BroClear:
Szybkie i elastyczne podawanie za pomocą wody pitnej
Zapewnione spożycie
Sprawdzona niezawodność
Dostępność produktu i obsługiwane roszczenia mogą się różnić w zależności od kraju. Aby uzyskać więcej informacji, skontaktuj się z nami.