BroClear® | Phytogenic products
Supports respiratory health and immune function
BroClear®
BroClear is a phytogenic drinking water supplement that supports respiratory health in poultry, swine and dairy cattle by combining the synergistic activities of various carefully selected bioactive compounds found in essential oils.
The clear way to breathe naturally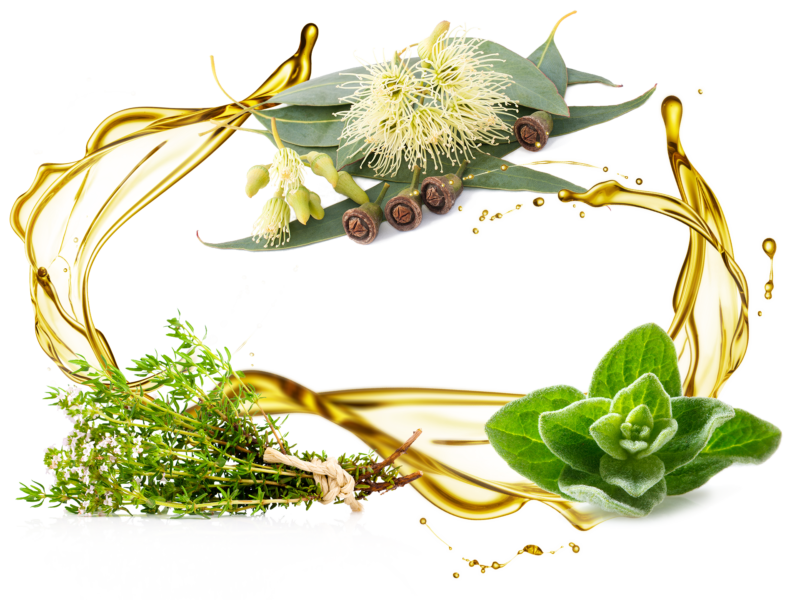 Production animals are predisposed to intense contact with air, dust particles, ammonia and microorganisms while breathing, which irritate and infect their respiratory tract. Herbal products based on thyme and eucalyptus, among others, have proven their benefit for centuries to prevent and alleviate symptoms of respiratory discomfort. By combining the best that nature has to offer, the malfunctioning of the respiratory tract is minimized, allowing the animal to regain oxygen uptake, appetite and fitness.
The underlying mode of action involves supporting the immune system and respiratory health, thereby enhancing pathogen resistance and vaccination efficiency. Thanks to the combined properties of various compounds, this aids in the reduction of symptoms related to respiratory problems, such as excessive mucus production, lesions, swollen sinuses, coughing, wheezing, lethargy, oxygen shortage….
BroClear is a drinking water supplement allowing a fast and flexible way of administrating the bioactive compounds making a quick intervention by the farmer possible. Also, in case of stress or sickness, water consumption remains high for a longer time than feed intake. This results in the bioactive compounds being delivered to the animal when they are needed the most.
BroClear's key distinguishing benefits:
Improves respiration and ciliary clearance
Supports the immune system
Improves quick recovery
Strengthens resistance against respiratory infections
Strategic component in ABF production
BroClear's key distinguishing properties:
Quick and flexible administration through drinking water
Assured intake
Proven reliability